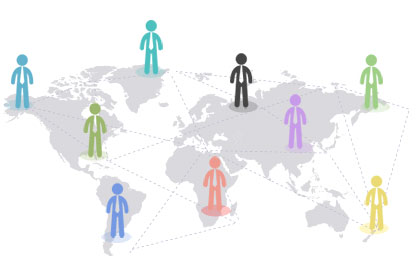 GPS tracking software
The GPS tracking software can be used for the tracking of vehicles, mobile phones and people. The user will be able to see the precise location from the web or mobile apps. You can view the current location, live movement and historic tracks as well get notifications about the events which are required for immediate attention. IT has various reports and statistics for information and proper management.

ZITIMA's Go4 is advanced GPS framework suite designed keeping in mind various industries requirements, Go4 can be configured for each of the business requirement without much time and effort. The Agile nature of the solution gives the flexibility to be used in any environment or industry. Go4 provides an easy to use, mobile friendly, intuitive user interface and is designed to communicate with wide variety of GPS hardware including smartphones, tablets and desiccated GPS trackers. It has an feature rich user interface, and can track and monitor thousands of targets at a time with breeze, due to its smart architecture and core planning.

From the control panel you can manage history, reports, events and notifications, remote device control, your profile, billing, mobile phone tracking apps and over 400+ closely supported GPS trackers.
Other Bussiness Solutions
Our Products